☎️
1 (809) 970 35 67
📱
1 (809) 663 61 47
📧
solo@costambar.vip
8, Rey Fernando, Costambar, Puerto Plata, Dominican Republic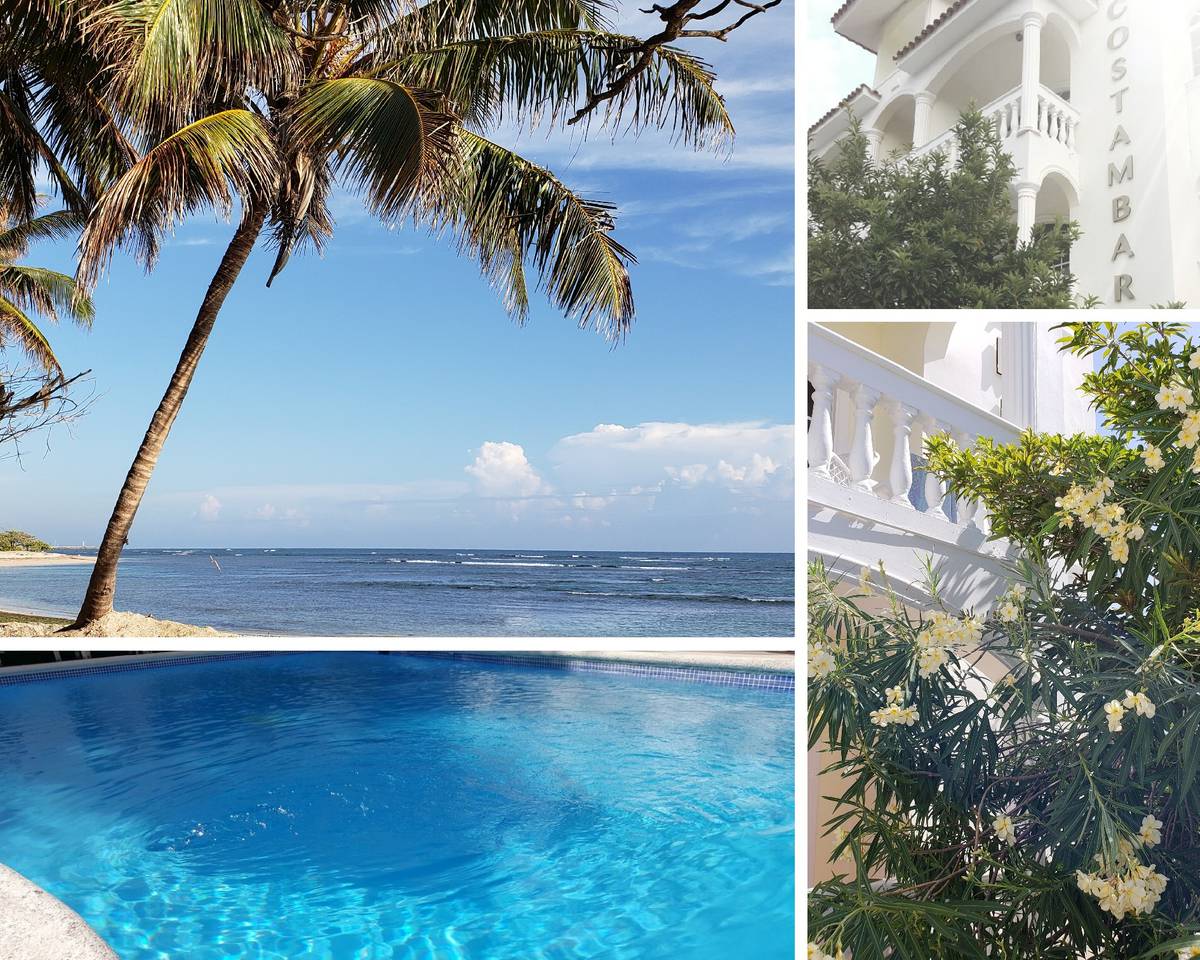 The apartments "Costambar" are self-catering serviced apartments in Costambar, Dominican Republic. It is the ideal place for short or long stays on a beach holiday or business trip.
There are one and two bedroom apartments. Each bedroom has one full-sized bed.
Air-conditioning
All our units are with air-conditioning. And all of them have new 5-speed ceiling fans in each room.
Kitchen
All rooms have a fully equipped kitchen with full-sized refrigerator.
Wi-Fi
High Speed Internet (WiFi) in all areas all the time is included for everybody.
Cleaning service
There is a washing machine (for all 18 apartments) outside for free. Laundry and Ironing service is suggested for additional payment.
Pool
You can enjoy a large swimming pool.
Tours&Excursions
You can see tours, excursions and things to do here.
Other
There is 24 hours security and 24 hours electricity.
Also for additional payment we can suggest you:
- iron service
- laundry
- bottled water
☎️
1 (809) 663 61 47
📱
1 (809) 970 35 67
📧 solo@costambar.vip